Besides providing nutrition and comfort to your babies, your breasts are bosom buddies that are often neglected too, right breastfeeding mums?
During breastfeeding, you may find that the shape, size and lift of your breasts may change. Caring for your breasts not only makes you feel better but prevents painful problems like mastitis and nipple soreness.
Did you know that our breasts can have stretch marks too? Stretch marks are linked to genetics but can be lightened with moisturising cream.
#1: Moisturise your breasts to lighten stretch marks
 Stretch marks are genetically caused but the appearance of stretch marks can be lightened with over-the-counter creams, stretch mark oils and some mums, say, breastmilk too.
#2: Apply breastmilk to heal cracked nipples
 The best nipple cream is stored in your breasts – that's right, breastmilk! Breastmilk has been shown to relieve and heal cracked nipples in a shorter time than commercially sold nipple creams containing lanolin. Besides using breastmilk, mums can easily buy nipple creams or balms from shops in Singapore or through online stores. To keep your breastmilk supply up, be sure to avoid these milk killers!
Breastmilk is an amazing liquid that not only helps to moisturise dry skin but can also be frozen to help with your baby's sore gums when teething.
 #3: You do not need to clean your nipples before latching or pumping
It is a misconception that nipples have to be cleaned before nursing. There is no need to wash with soap and water before each feed, as soaps and shower gels strip off the natural oil produced by the Montgomery glands (those little bumps on your areola) that will cause dry skin and irritation and in worse cases, cracked, painful and bleeding nipples.
In fact, not cleaning your nipples before each feed helps your baby build up his natural gut flora, strengthening his immune system.
#4: Support your bosom buddies
Treat your ladies with care by choosing a nursing bra that supports them well without being too tight. Choose bras that are made from cotton for breathability and comfort. Your breasts should be encased in the bra cups without spilling over or having gaps in between. Ensuring the shoulder straps are at the right length keeps your breasts supported. Some nursing mums prefer to avoid underwire bras due to comfort reasons.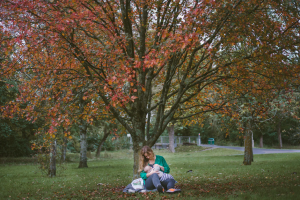 Breastfeeding mums, taking care of your breast is part of self-care too.
#5: Make sure your baby is latching correctly
Improper and infrequent latching can cause painful problems such as sore nipples, engorgement, plugged ducts and mastitis. A proper latch and frequent 2 to 3 hourly feeding can help to prevent engorgement.
#6: Change breast pads frequently
 At the beginning before your supply stabilises, you may encounter leakages that can be embarrassing if you are outside or at work. Changing breast pads frequently once they get wet can help to prevent cracked nipples. Reusable breast pads are friendlier to the environment but remember to use a fragrance-free detergent when washing to prevent skin irritation.
#7: Seek help from a lactation consultant
 Consulting a certified lactation consultant is a part of breast care as well. Lactation consultants can identify latching issues and the underlying causes such as tongue or lip ties, improper latching method, infrequent nursing and others.
What are some breast care tips you find most helpful for breastfeeding mums? Do share in your comments below!